Sandhill Crane Photography Workshop Dates for March 2018 will be announced in early June.
For more information or to be notified when registration opens, please call or email:
Cheryl Opperman
303-829-9453
info@cherylopperman.com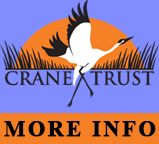 Why choose us?
Learn from a professional with both formal education and over 20 years of field experience.
Choosing a qualified instructor with the best skill set can mean the difference between an average experience and a great experience. Teaching photography requires more than just knowing how to take beautiful photographs. Truly exceptional instructors must have extensive knowledge about fundamental photographic principles, utilize the latest technology, and be able to explain and apply the appropriate techniques in the field. Cheryl Opperman's degree from one of the best photography colleges in the world and two decades of real-world experience photographing in over 20 countries makes her one of the most skilled professionals in the business today. Whether you are just beginning to learn photography or have been taking pictures for years, Cheryl is passionate about sharing her knowledge to help you discover new techniques, develop your own unique style, and reach your photographic goals.